NEWS
2023 November 9
KOYORI ANECDOTES: mottoi and mizuhiki
In addition to its role as a sealing tool for letters among aristocrats, the Koyori string has developed into two distinct forms: The first is known as "Mottoi", which is a type of Koyori string used to secure the hair of Sumo wrestlers. The second form is called "Mizuhiki". Mizuhiki is crafted from Koyori strings that are glued and colored. Its origins can be traced back to the Muromachi period (1336-1573) when it emerged as a custom among Bushi soldiers.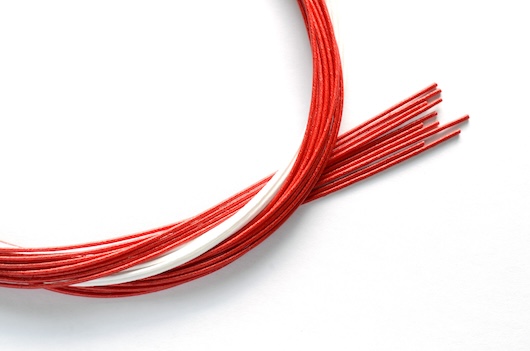 2023 October 20
NEW VIDEO: KOYORI ONLINE TALK Ronan Bouroullec / GamFratesi

Watch the conversation of Ronan Bouroullec and GamFratesi with KOYORI's Executive Director, Koda.
The talk covered their collaboration with KOYORI, their cultural backgrounds, design processes, and even touched on their favorite designers throughout their careers.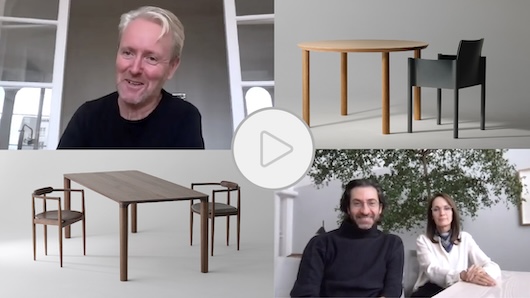 2023 October 6
INVITATION: KOYORI ONLINE TALK Ronan Bouroullec / GamFratesi

We cordially invite you to an online live talking session featuring Ronan Bouroullec and GamFratesi, titled 'KOYORI ONLINE TALK.' The talk session will be joined by Koda, Executive Director of KOYORI, and will explore the stories behind their designs for KOYORI's new products, their design philosophies, cultural backgrounds, and more. Please join us by registering using the link below.

DATE & TIME
October 12 (THU) 10am CEST, 17pm JST

LANGUAGE
English (simultaneous translation to Japanese will be provided.)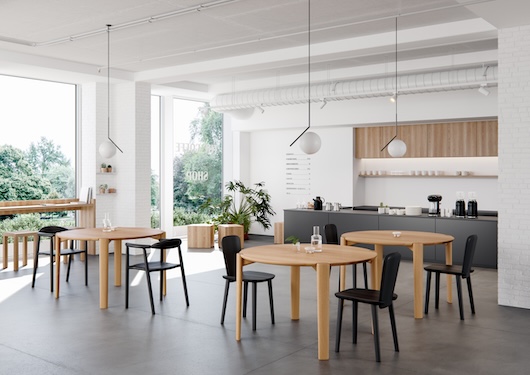 2023 October 4
PRODUCT STORY: USURAI TABLE
The charm of the Usurai table lies in its combination of simplicity and exquisite details, supported by a blend of masterful craftsmanship and advanced manufacturing techniques. Throughout the production process, it was referred to as the "simple table" due to its remarkable qualities of simplicity, versatility, and multifunctionality.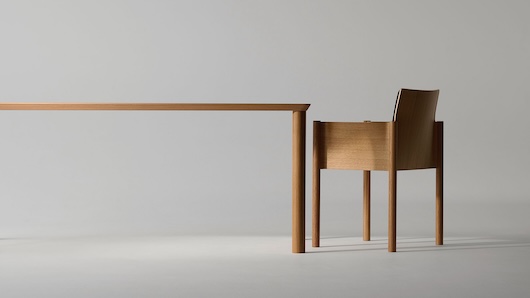 2023 September 21
KOYORI ANECDOTES: KOYORI-'TWISTED PAPER CORDS'
KOYORI's brand name was named after a Japanese word meaning 'twisted paper cords' and is the main material of Mizuhiki, the durable and decorative paper strings traditionally used in Japan for wrapping gifts, especially on festive and ceremonial occasions. We are going to delve into the history behind "Koyori" and "Mizuhiki" in forthcoming chapters of the KOYORI ANECDOTES.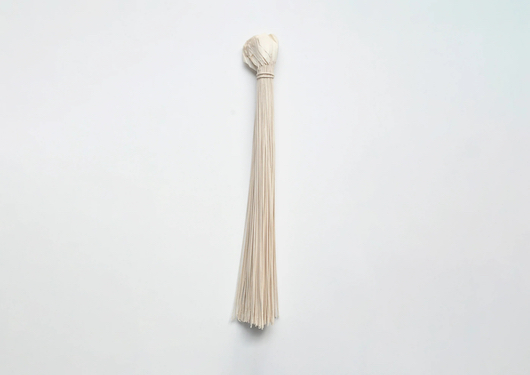 2023 August 22
PRODUCT STORY: MIAU TABLE
The Miau series started with armchairs which conceptualize a sculptural object made of solid wood, and the aim was to create something that feels incredibly pleasant to the touch. The table has a vigorous feeling appreciating fully the tactility of solid wood compared to the slim and sleek chair, however, sharing the same typology being contemporary. In addition, the sense of comfort and peacefulness when you touch the furniture can very well be equated with the experience and feeling you get when you gently caress a cat, as the name "Miau" symbolizes.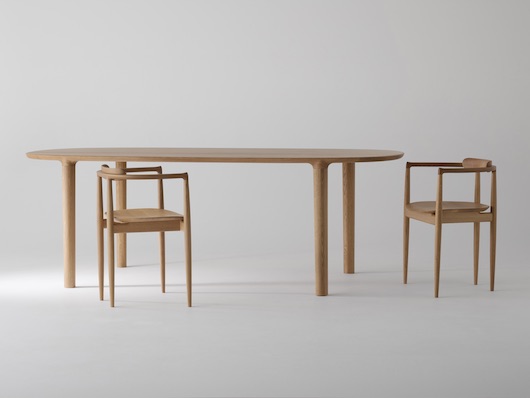 2023 July 26
THE MOVIE: KOYORI at 3daysofdesign
We are pleased to share with you our splendid memory of 3daysofdesign with a movie that includes the special presentation done by both designers. The movie discloses how the KOYORI project started and their appreciation and respect to Japanese craftsmanship. Please also enjoy the atmosphere of the exhibition, where Japanese cultural elements blend in with classical Scandinavian architecture.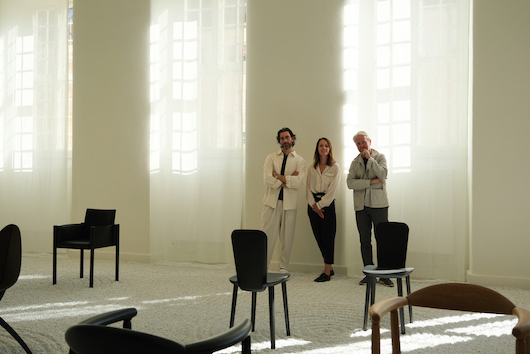 2023 July 14
Openhouse
3 Days of Design 2023 Happy Creativity
2023 July 5
AD ITALIA
Copenaghen: ecco perché è la nuova capitale del design
2023 June 30
KOYORI ANECDOTES: BRAND VISUAL IDENTITY
KOYORI's brand identity including the logo, was formed under the watchful eye of the iconic British product and furniture designer, Jasper Morrison, in the role of Art Directing Advisor also co-designed by graphic designer Sebastian Fehr.
As a new brand, it was no doubt that executive director Koda was willing to appoint one of the most trusted designers for the logo design. He has been feeling a great sympathy for Jasper's perceptions and the aesthetics of lines such as the combination of curves and straight lines that he has been creating over his career. In addition, having lived in Japan for quite a long time, Koda believed that Jasper had a strong affinity to Japan. Being a brand that aims to embody the true Japanese Aesthetics, it was a significant aspect.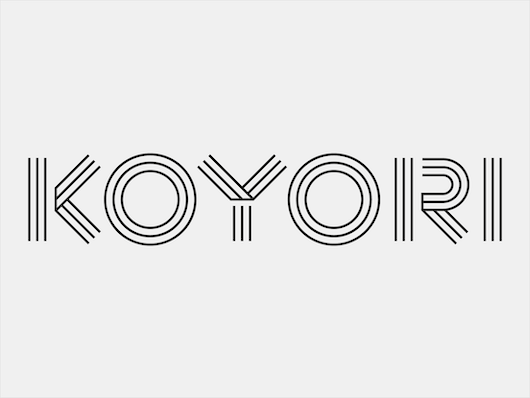 2023 June 30
THESE FOUR WALLS
HIGHLIGHTS OF 3 DAYS OF DESIGN 2023 | JAPANDI STYLE
2023 June 27
INTERIOR DESIGN
10 Top Designer Launches From Copenhagen's 3daysofdesign
2023 June 26
design anthology
3 Days of Design 2023
2023 June 19
Wallpaper*
3 Days of Design 2023: best of Danish design, and more
2023 June 16
STYLE PARK
3DAYSOFDESIGN 2023 – REVIEW
2023 June 16
FINANCIAL TIMES
Danish design on show: Copenhagen festival mixes old and new
2023 June 16
KOYORI at 3daysofdesign
Blessed with sunlight and fresh summer breeze of Copenhagen, we were honored to have welcomed many guests at our 3 daysofdesign exhibition.
KOYORI's space curated by GamFratesi presented an installation inspired by a Japanese house, divided into three spaces: The entrance where the Noren welcomes you, the rock Zen garden where the chairs were placed as sculptures, and the living space which showcased the new tables designed by both designers, surrounded by the wooden frame.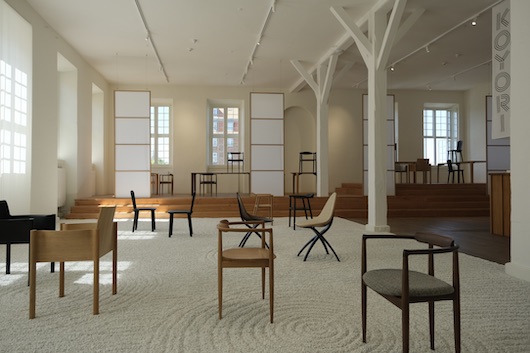 2023 June 7
The Monocle Minute On Design
Furnished with love
2023 May 12
INVITATION: 3 Days of Design

For 3 Days of Design, KOYORI I invites you to an installation inspired by a Japanese house curated by GamFratesi.

The space will showcase the collection designed by Ronan & Erwan Bouroullec and GamFratesi not only as functional products but also like beautiful wooden sculptures, embodying the ambience of tranquility, calmness, and sense of meditation.

June 7 (WED) from 10:00–18:00
June 8 (THU) from 10:00–17:00
June 9 (FRI) from 10:00–18:00

SHORT PRESENTATION BY RONAN BOUROULLEC & GAMFRATESI
Please also join us for a short presentation by Ronan Bouroullec and GamFratesi with tea and sweets on:
June 8 (THU) from 16:30–17:00

Ørgreen Studios, Overgaden Oven Vandet 58A 1415 Copenhagen
Show in MAP.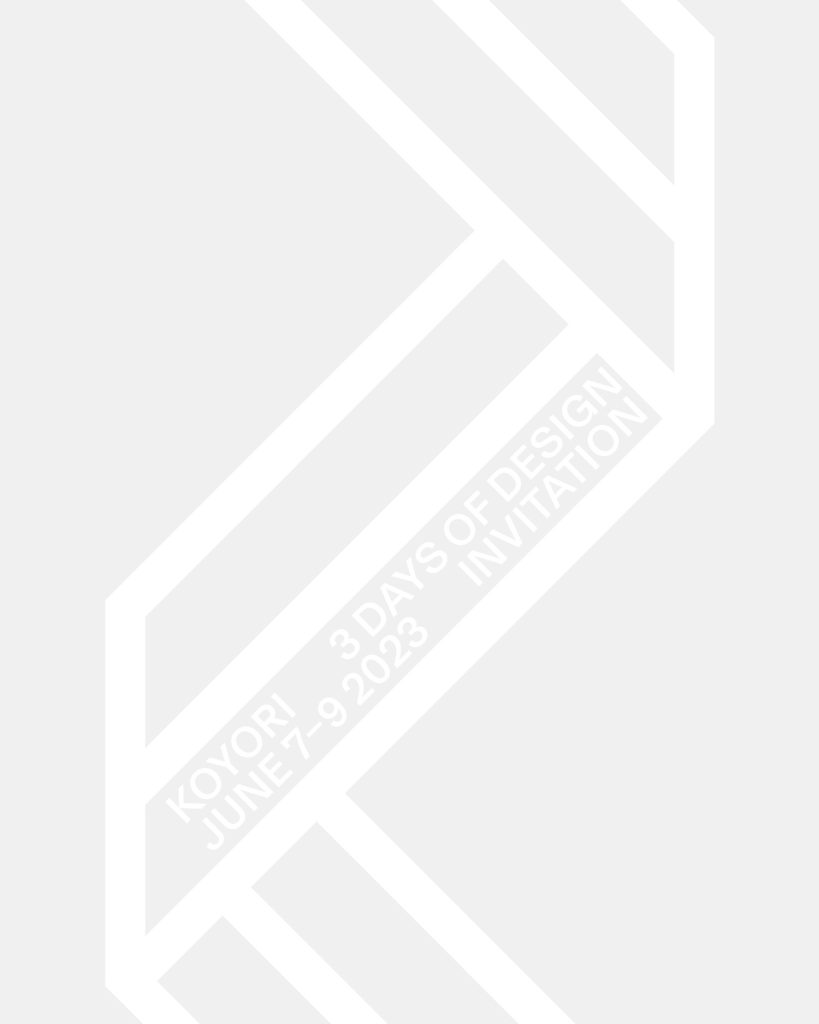 2023 May 11
KOYORI ANECDOTES: WHY CHAIRS?
KOYORI debuted in 2022 with 5 different models of chairs, each piece unique and full of character.
KOYORI is an alliance brand formed by leading Japanese furniture manufacturers, each one of them bringing their own manufacturing peculiarities.
The two manufacturers who participated in the project for the launch, specialize respectively in solid bentwood furniture and molded plywood and both have long histories and knowledges in producing excellent dining furniture.
Among dining furniture, a chair can explicitly showcase the KOYORI brand with strength specialized in wooden furniture.