NEWS
2023 May 12
INVITATION: 3 Days of Design

For 3 Days of Design, KOYORI I invites you to an installation inspired by a Japanese house curated by GamFratesi.

The space will showcase the collection designed by Ronan & Erwan Bouroullec and GamFratesi not only as functional products but also like beautiful wooden sculptures, embodying the ambience of tranquility, calmness, and sense of meditation.

June 7 (WED) from 10:00–18:00
June 8 (THU) from 10:00–17:00
June 9 (FRI) from 10:00–18:00

SHORT PRESENTATION BY RONAN BOUROULLEC & GAMFRATESI
Please also join us for a short presentation by Ronan Bouroullec and GamFratesi with tea and sweets on:
June 8 (THU) from 16:30–17:00

Ørgreen Studios, Overgaden Oven Vandet 58A 1415 Copenhagen
Show in MAP.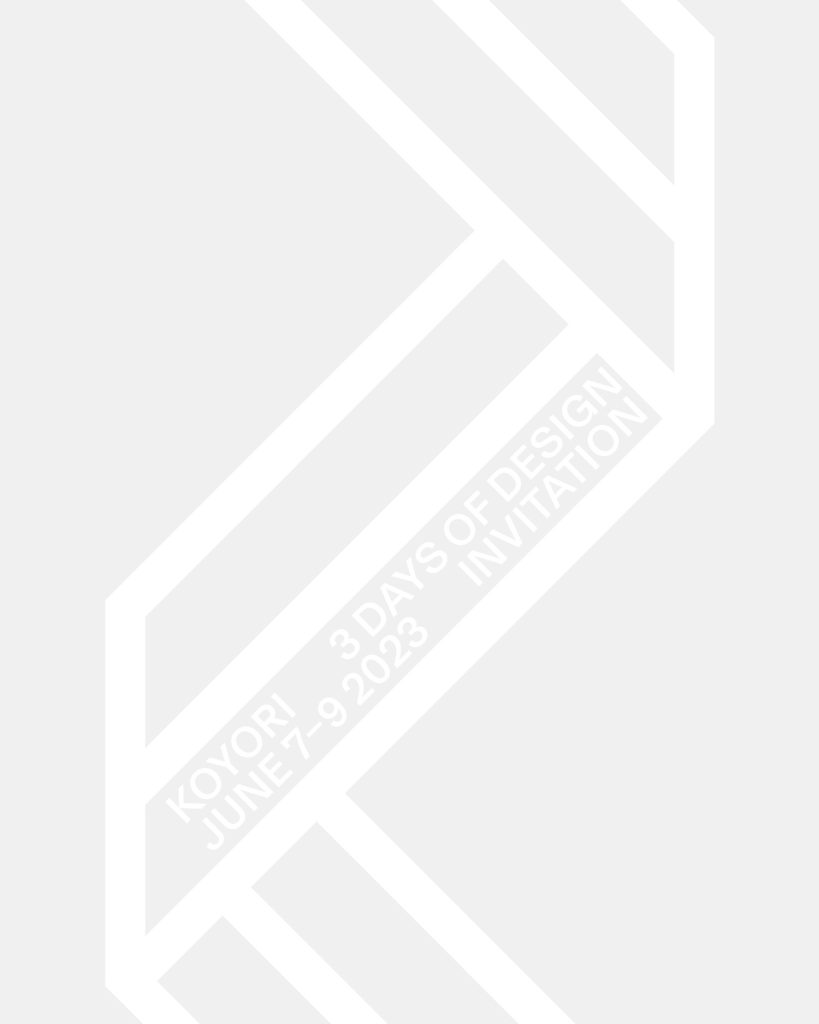 2023 May 11
KOYORI ANECDOTES: WHY CHAIRS?
KOYORI debuted in 2022 with 5 different models of chairs, each piece unique and full of character.
KOYORI is an alliance brand formed by leading Japanese furniture manufacturers, each one of them bringing their own manufacturing peculiarities.
The two manufacturers who participated in the project for the launch, specialize respectively in solid bentwood furniture and molded plywood and both have long histories and knowledges in producing excellent dining furniture.
Among dining furniture, a chair can explicitly showcase the KOYORI brand with strength specialized in wooden furniture.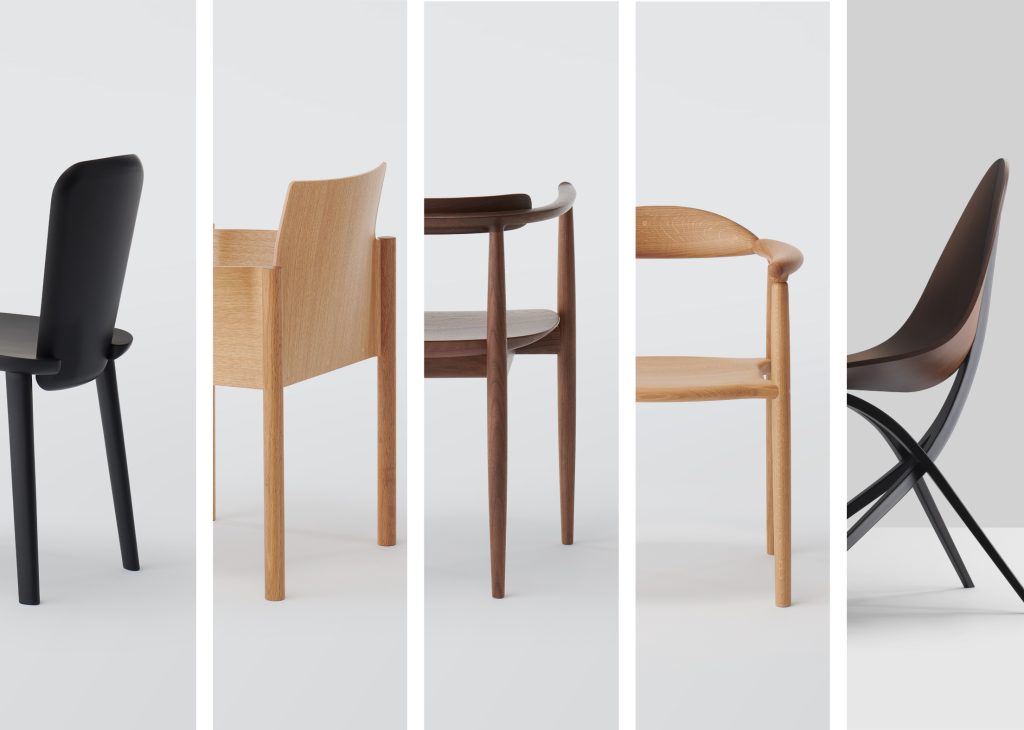 2023 April 21
LEIBAL
Usurai Table by Ronan & Erwan Bouroullec
2023 April 6
KOYORI ANECDOTES: KOYORI AND WOOD
No material is closer to the heart of the people of Japan than wood, and no material is more important to us. Roughly 70% of Japan is covered in forests. These trees--blessed with four distinct seasons--benefit from abundant rain, heavy snow, and sunlight shining down on the mountains and valleys of our land.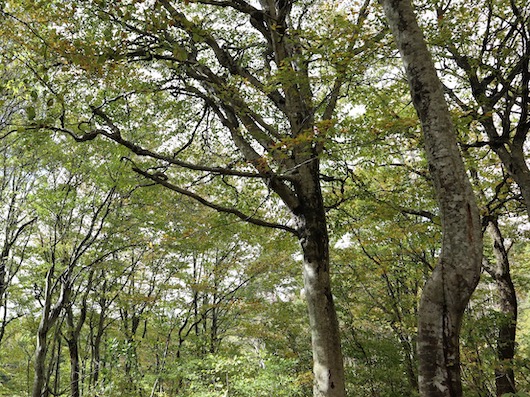 2023 April 1
CASA LIVING, South Korea
Issue 4, Page 107: Shaku Chair
2023 March 30
INTERNI
GamFratesi on design in Denmark and Italy
2023 March 24
GESSATO
The Kawara Armchair
2023 March 23
KOYORI ANECDOTES: GAMFRATESI
After inviting Ronan & Erwan Bouroullec, we started searching for one more designing partner who understood traditional techniques, design structures and approaches, and who was also skilled in transforming them to create new values and designs. The obvious choice was GamFratesi. They have great woodworking skills, thorough knowledge of old materials and techniques, and understand the value of redesigning and can apply that understanding in their own designs.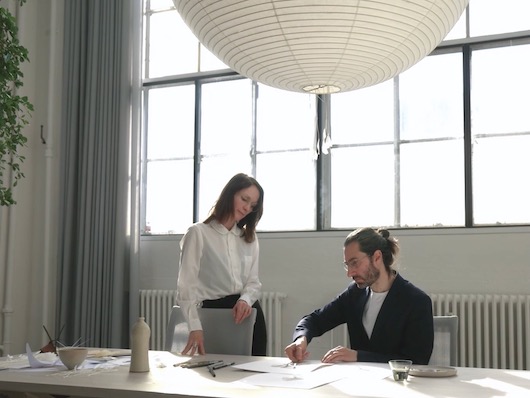 2023 March 9
KOYORI ANECDOTES: RONAN & ERWAN BOUROULLEC
KOYORI is a brand created for forming an alliance with several leading Japanese furniture manufacturers. We knew that companies that KOYORI would be collaborating with would be traditional Japanese companies with a very long history. That is why we wanted to appoint designers who would be good at creating new things. When we looked around in the design industry for designers who were always trying to incorporate something novel into their designs, such as new designing ideas, new materials, new techniques, new structures, and new ways of thinking, there was only one candidate we could think of - Ronan and Erwan Bouroullec.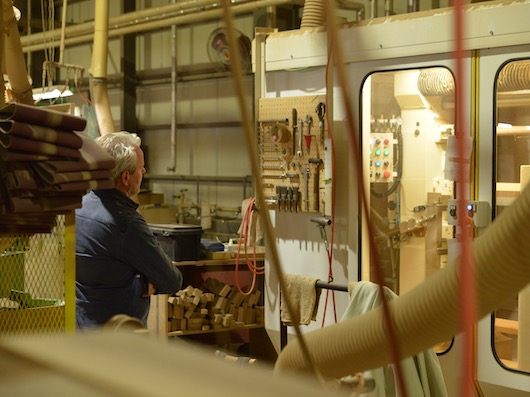 2023 March 1
H.O.M.E., Germany
Issue 3, Page 91: Edaha Chair